There has been an increase in the use of mobile devices for teaching and learning in my faculty, largely thanks to the iPad and the apps CoachNote and UberSense. This increased use has driven another need, the need for a device whose main purpose is video playback. Specifically our intent is to record and curate a range of video lessons, and take these to our classes. The considerations for the choice of device were:
Mobile - the device will be used in a variety of settings including out in the field.
Removable storage - allows us to have a resource bank of videos that can be easily swapped out.
Processor - avoiding low end processors to ensure smooth video playback.
Size - larger than phones for ease of video view.
There are a number of default inclusions with modern devices that were not a consideration in my choice. These are:
Camera - the device's main use will not be capture. We have multiple other devices more suited to this purpose.
Operating System - I am confident I can work with any OS to get what I want out of it.
3G - Wi Fi only is suitable for our use. Most use will be off network.
These considerations lean heavily towards the concept of a tablet. As we have a number of iPads and iPod Touches, I was keen to trial something at the 7" size. So I began my research and considered each of the following devices:
Rumoured iPad mini
Google Nexus 7"
Samsung Galaxy Tab 2 7"
Acer Iconia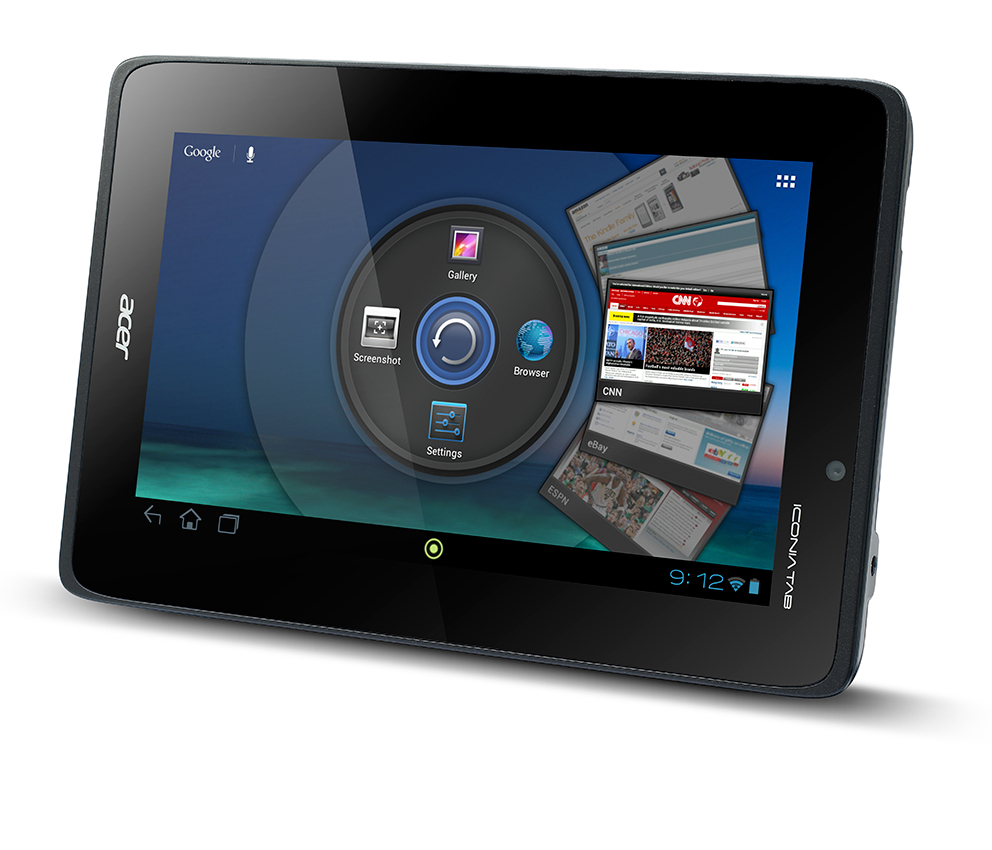 Toshiba AT270
The rumoured iPad Mini will not have removable storage, so it is ruled out immediately. Ditto for the Google Nexus, which is a pity as its processor is pretty amazing.. Pricing saw the Galaxy Tab as the cheaper option, therefore it became the tablet to purchase.
Bonus aspects of this tablet is that it does have a rear facing camera that can record video at 720p. Even though this is not the purpose for which it is sought, its nice to know it can double up functionality for us. Stay tuned for further blogs on how it is incorporated into our current suite of mobile devices.